Services
Direct Primary Care (DPC) is a membership model that replaces the complex and costly billing system of our current insurance based health care.
About Us
Ultimate Health Direct Primary Care is a new and innovative personalized approach to medical care management. This affordable, patient-center model gives our members access to unlimited primary care. Our focus is to provide every patient with individualized attention to meet his or her specific health care needs. Ultimate Health Direct Primary Care uses a monthly direct pay, flat fee that is likely to cover 80-90% of the issues for which you will need to seek medical care, including:routine and preventative care; sick visits, weight loss management, and chronic disease management. We are here for you. Our members are not required to sign a long-term contract.
Learn More
Memberships and Employment
Join Ultimate Health Direct Primary Care today as a member or an employee!
Frequently Asked Questions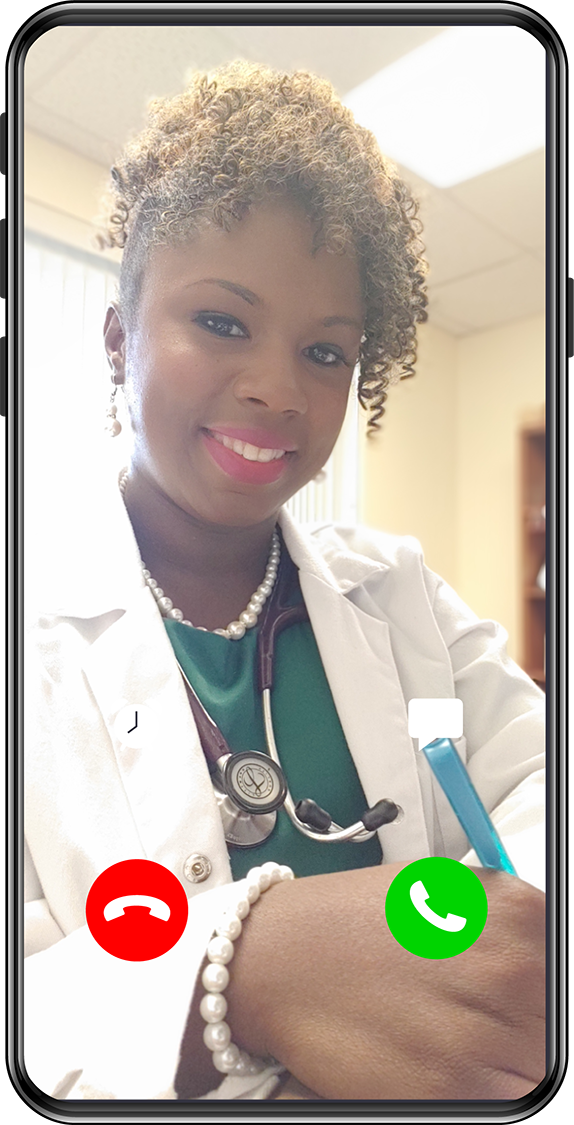 Amanda Gaskin MSN, APRN
Amanda believes that the best health care comes from a meaningful partnership between her and her patients. She has found that direct primary care is a great way to facilitate this. She is originally from Winter Haven, FL. Amanda is a National Board-Certified Nurse Practitioner. She obtained her Nurse Practitioner licensure with a focus in Adult-Geriatric Medicine from the American Academy of Nurse Practitioners. She obtained her Masters of Science in Nursing from the University of South Florida. She has been providing quality health care since 2006. She began her career on a Medical/Surgical unit in her hometown of Winter Haven, Florida, where she gained invaluable experience. Amanda transitioned into a leadership role at Central Florida Health Care, a community health center, where she provided supervision to the Nursing staff. While in Graduate School she worked on the Inpatient Hospice/ Palliative Care unit at Lakeland Regional Hospital. Amanda relocated to Lake County in 2016 to work for Lifestream Behavioral Center. She was the sole provider for the WIN Clinic, a Primary Care Clinic embedded in a Behavioral Health Center to provide care for those with Severe Mental Illness and Substance Use Disorders. Amanda is very passionate about preventative care and mental health; she strongly believes that if time is well-spent focusing on these aspects of care, the lives of her patients will continue to stay optimal. Amanda spends her free time with family, friends and mentoring in her community. She is excited about the opportunity to influence the lives of others and looks forward to meeting you, soon!
Health Care Prices
Savings for members over $1100
| Wellness Exams | Membership price | National Average Price |
| --- | --- | --- |
| Adult Physical | Free | $150/$275/$200 |
| Well Woman Exam with Pap Smear | Free | $250 |
| Pre-surgery Clearance* (EKG Included) | Free | $175 |
| IN-OFFICE TESTING | | |
| EKG | Free | $50 |
| Urine Analysis | Free | $15 |
| Pregnancy Test | Free | $10 |
| Blood Draw* | Free | $5 |
| ACUTE VISITS | | |
| Urgent/Acute Visit | Free | $175 |
| OFFICE PROCEDURES | | |
| Sutures*** | Free | $200 + (depends on location & severity) |
| Skin Abscess/Cyst Removal*** | Free | $175 |
| Ear Wax Removal | Free | $50 |
Testimonials
Felicia
Since becoming an Ultimate Health Direct Primary Care patient, I have received outstanding healthcare. Amanda and her care team (Nadia and Sara) go above the traditional call of duty. When I needed ultimate healthcare, they answered the call on numerous accounts. In addition, I can almost always count on top-notch care and professionalism from Amanda, Nadia, and Sara. Equally, I am blessed to have unlimited access to Ultimate Health Direct Primary Care 24/7, literally.
Shelton
On two occasions, many hours after the traditional operating hours of most healthcare providers, I was a bit under the weather due to unexpected illnesses and needed after-hours healthcare. I contacted Amanda, and, despite the time of the call, Amanda answered immediately. Kindly note that it was a few hours after midnight. It was evident to me, as I hope it is to you, that Amanda cares more about her patients' personal health needs than traditional operating hours. During one of these incidents, Amanda went above the call of traditional operating hours and met me at her healthcare facility before 8:00 am to attend to my health needs.
Kate
If you need a caring, genuine, skilled primary healthcare provider, I highly recommend Amanda and the entire care team at Ultimate Health Direct Primary Care. Amanda, Nadia, and Sara, "thank you, a million times" for your loving care and outstanding service. I am grateful and blessed to be in your care.